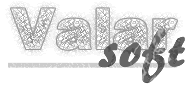 Webmatic 1.8 final, released
Webmatic 1.8 final release with a lot of new features.

New features in this new version:

- Directories section added;
- Guestbook page added;
- Now you can manage the "metatags" from control panel;
- Now you can save the sended newsletters;
- Smiles editor added in the forum section;
- Bug fixed in the chronological statistics;
- Some improvements to style system and new styles added;
- Some graphic objects added;
- Some minor bugs fixed.

See the online demo go to demo section.
March 18 2004 (newsID #67)